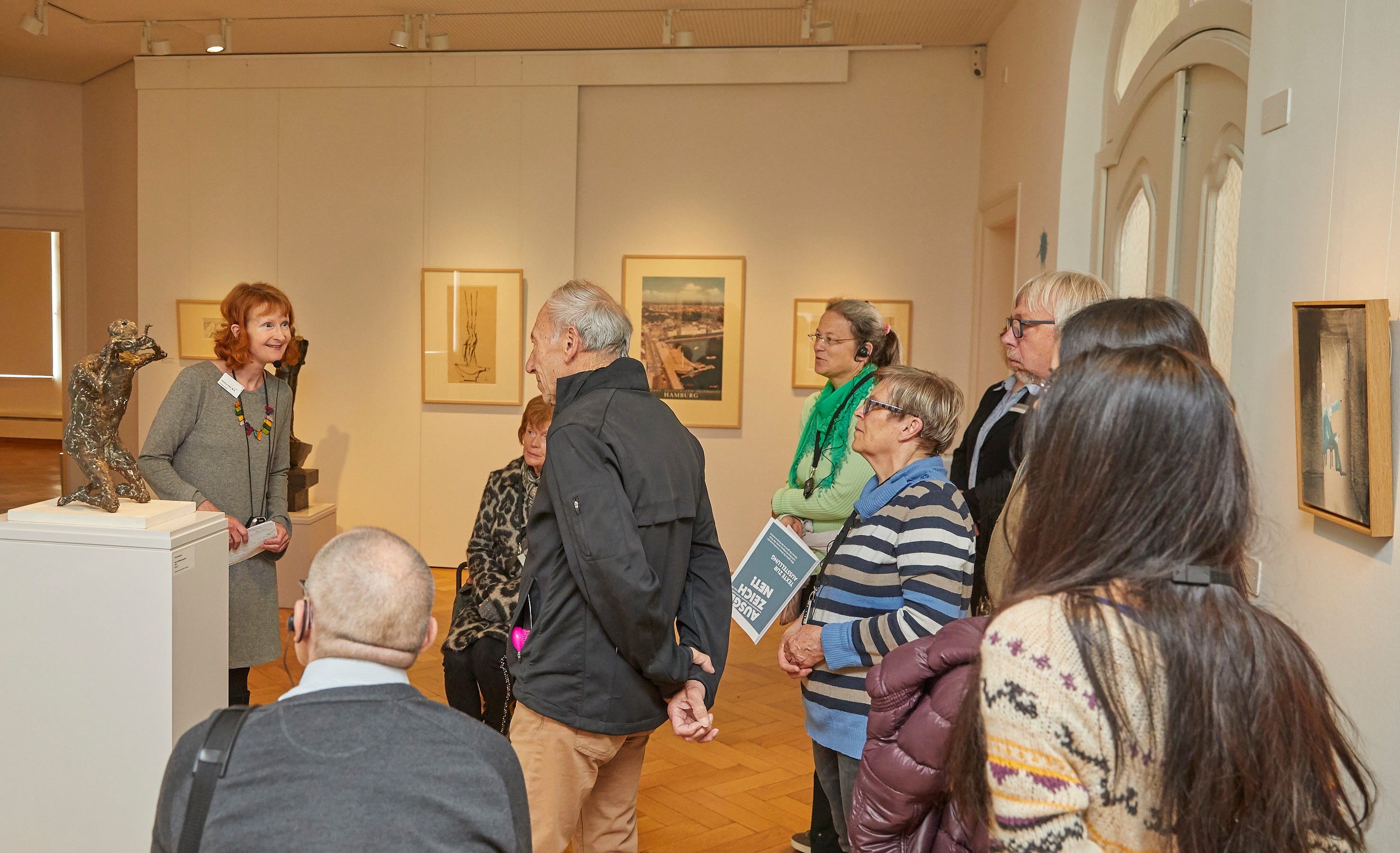 It gives me great pleasure to explain art to visitors and to open their
eyes to things that one would not necessarily notice in passing.
"What do I see?" is at the beginning of every art viewing, i.e., seeing in a
completely unbiased way. We read the language of forms and colours and
understand them as a communication about our inner as well as outer world.
About Me
There is always a story behind every work. With the help of associative methods of art education, it is easier to find the entrance to a topic. I regularly invite visitors to discuss the art on display with me and to engage in controversial conversations.
"Art does not reproduce the visible, but makes visible."
Paul Klee, 1920